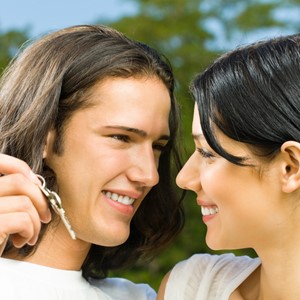 For homebuyers, there may be nothing better than searching for a house in a buyer's market. Typically, a buyer's market is defined by several key characteristics, including:
1. Shortage of Homebuyers
In a seller's market, competition among homebuyers remains fierce. Therefore, a homebuyer may be forced to compete against several homebuyers to secure his or her dream home.
Comparatively, a buyer's market features a shortage of homebuyers, resulting in less competition for quality residences. As a homebuyer, this is ideal because it means that you may be able to improve your chances of securing a great house at a price that matches your budget.
If you're a homebuyer in a buyer's market, the ball is in your court. As such, you should take your time exploring the housing market and find a residence that suits your budget and lifestyle perfectly. By doing so, you likely will be able to secure your dream home without having to worry about the stress of competing against other homebuyers or exceeding your budget.
2. Abundance of Home Sellers
A buyer's market may be a tough time for home sellers. At this time, there may be many homes available, and home sellers might need to reduce the prices of their residences to stir up interest.
Meanwhile, an abundance of home sellers ensures there is a large supply of homes available. This may make it easier for a homebuyer to check out many terrific homes and find one at a below-average price.
Although a buyer's market presents many opportunities for homebuyers, it is important to avoid taking shortcuts. Instead, a homebuyer should devote ample time and resources to assess homes that meet his or her criteria and respond accordingly.
Furthermore, homebuyers should avoid the temptation to submit a lowball offer on a residence – even in a buyer's market. If you submit an offer that falls below a home seller's expectations, you may miss out on the chance to acquire your dream home altogether.
3. Steady Supply of Real Estate Agents
When it comes to shopping for a home in a buyer's market, working with a real estate agent is a great idea. A real estate agent can provide you with plenty of information about first-rate residences that you can enjoy for years to come. Plus, a real estate professional may be able to offer insights into a home that you may struggle to obtain elsewhere, making it simple for you to purchase a top-notch home at a bargain price.
Perhaps best of all, your real estate agent can offer recommendations throughout the homebuying journey. He or she also will be able to respond to any concerns or questions you have, ensuring you can remain calm, cool and collected as you transition from homebuyer to homeowner.
Employ a real estate agent to guide you along the homebuying journey in a buyer's or seller's market. With a real estate professional at your side, you can navigate the challenges of the real estate market and secure your dream house without delay.