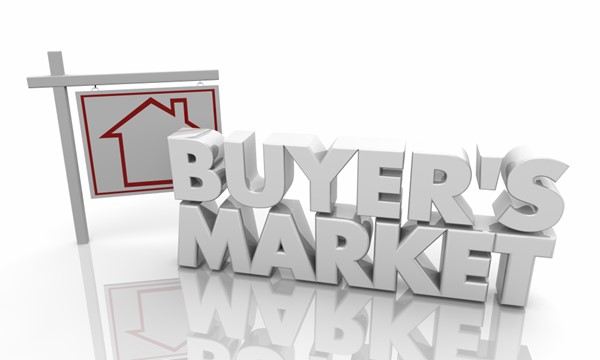 If you are planning to buy or sell a home soon, it is essential you know whether it is a buyer's or seller's market. But how do you determine that?
Buyer's Market
A buyer's market is a situation where the supply of houses is higher than its demand, giving buyers an edge over the sellers in price negotiation. It is equally a situation where the available homes for sale exceed the number of buyers looking to buy homes. If you are considering buying a new home, then a buyer's market is the right place to start as it is the perfect time to make that result-oriented moves. You might be able to buy a high-end property at a discounted price than you would buy in a seller's market.
On the other hand, trying to sell your home on the buyer's market will make your property languish in the market for an extended period of time before you can get a buyer as a result of a large pool of available homes in the market. Too much supply will cause you to reduce the listing price or offer some discounts to secure a buyer.
Seller's Market
A seller's market is also a situation where the demand for houses is greater than the supply. This means that there are too many buyers looking to purchase homes which are less than the available homes on the market. Invariably, there would be many buyers chasing after a few houses, which causes rivalry or price war among bidders.
A seller's market is a place to sell your property as you could get a selling price that is bigger than your listing price since more people are looking to buy homes. Better still, you could secure a sales price that is higher - that is the bottom line.
Here, the seller has all the advantages over you if you are buying a property in the seller's market. If other buyers are interested in the property you are bidding to buy, you might not succeed getting it at a lower price. You could even lose the opportunity of purchasing the property if another bidder offers a premium.
As a result of this singular reason, seller's market is sometimes referred to as renter's markets. Thus, prospective buyers will keep on renting until they save enough money that is larger than the down payment, then they can compete with other buyers in the market.
Different Markets, One Professional
Whether it is a seller's or buyer's market, a local real estate agent can assist you by bringing a plan for securing the best transaction. If you are buying a property, they will know the right amount of money you have to offer in order to compete favorably with other home buyers. Likewise, if you are selling, they will know exactly what price to ask for.Working with a trusted agent - who will not push you to offer what you are not prepared to, or rush you into making a hasty decision - is the key to getting the best deal in any of these markets.